CHASM Workshop
This will be the first in a series of CHASM workshops taking place at analogue space mission bases. Analogue space missions are spread throughout the world and need collaboration to avoid redundancy, improve research and create networking. CHASM workshops are designed to address these problems.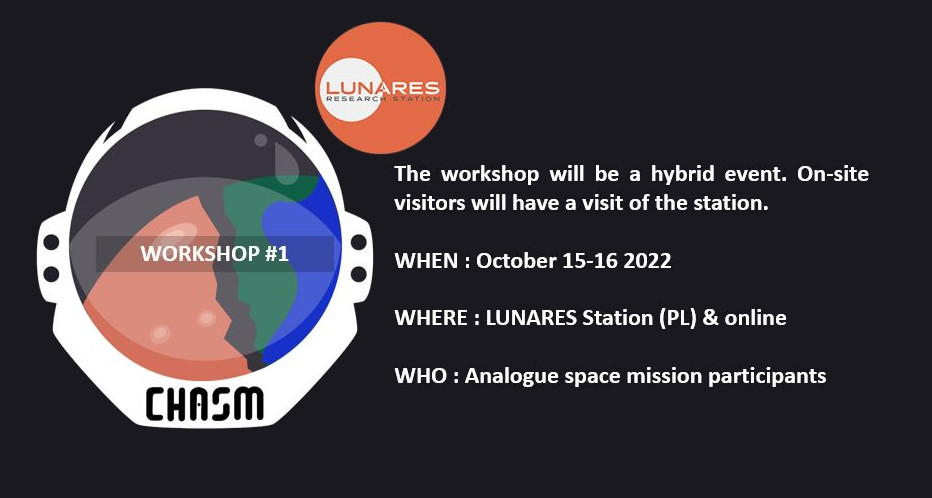 The first workshop takes place in October 2022 at LunAres Mobile Research Station in Poland but can also be attended online. In person guests will be able to visit the station which has hosted analogue space missions for several years. Online attendees will be able to join the discussions on topics such as habitats, spacesuits and experiments.
Further information about this workshop and tickets are available at Eventbrite:
Further information about what CHASM is and hopes to become can be found on our dedicated page here.