Speaker – Magdalena Pfaffl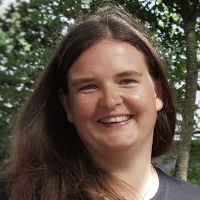 Magdalena Pfaffl
Mining and Tunneling Engineer, James Cook University
← Back to the European Mars Conference
Magdalena Pfaffl is pending formal award of her PhD thesis titled Remote Villages as Heterotopias and Places of Utopics. Analogue Case Studies in Sweden and Israel in Preparation for Future Mars Settlement at James Cook University (Australia). Her research is pioneering the use of human
geography approaches for stage II Mars settlement. She understands remote villages, both on and off-Earth, as having a potential to be self-imposed heterotopias and highly dynamic places of innovation spreading lateral development towards the central mainstream. For her research, Magdalena has conducted case studies in Australia, Israel and Sweden. Currently she is preparing publication of her PhD research.
Magdalena is an Arctic Frontiers Emerging Leaders graduate and an Australian Postgraduate Award awardee.
Prior to her research career, Magdalena received a Masters of Engineering in Mine Management (MMinEng) from the University of New South Wales (Australia) and is currently working as a project manager in tunneling in Sweden. While working as a mining engineer she has lived in remote locations in South Australia and Queensland between 2010 – 2015.