Speaker – Anastasia Stepanova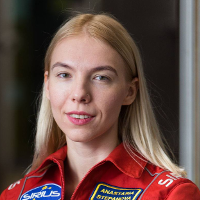 Anastasia Stepanova
Researcher at the Institute of Biomedical Problems at the Russian Academy of Science
← Back to the European Mars Conference
Anastasia Stepanova is a junior researcher at the Institute of Biomedical Problems at the Russian Academy of Science. She studied Robotics as her second degree at the Bauman Moscow State Technical University. She has worked as a space journalist and as a first responder with the search and rescue squad SpasRezerv. Anastasia was mission specialist in the international project "Scientific International Research in Unique Terrestrial Station" (SIRIUS) conducted jointly by the Russian Institute of Biomedical Problems (RAS) and the NASA Human Research Program. This four-month mission simulated long duration space flight to study issues related to human isolation and confinement. This includes the study of biomedical and psycho-social challenges that may be experienced on long missions.
Anastasia was crewmember at unique dual study Mars analogue mission "Mars160" in the Utah desert (2016) and Devon Island (Arctic) (2017). The international team called Mars160 carried out specific Mars microbiological, geological, psychological and engineering research. Anastasia was designated as the Crew Journalist, Health and Safety Officer and Assistant Microbiologist. In addition, she conducted tests for the research "Cognitive psychology and the psychology of small groups" for the Institute of Biomedical Problems.
Anastasia holds a masters degree in Journalism from the Moscow State University. She spent four years at the School of Space Journalism with Russian cosmonaut Yuriy Baturin. Together with two other journalists she co-wrote the book about cosmonautics called "I wish you a good flight". Anastasia is a member of the Mars Society and represents the Mars Society Russia.